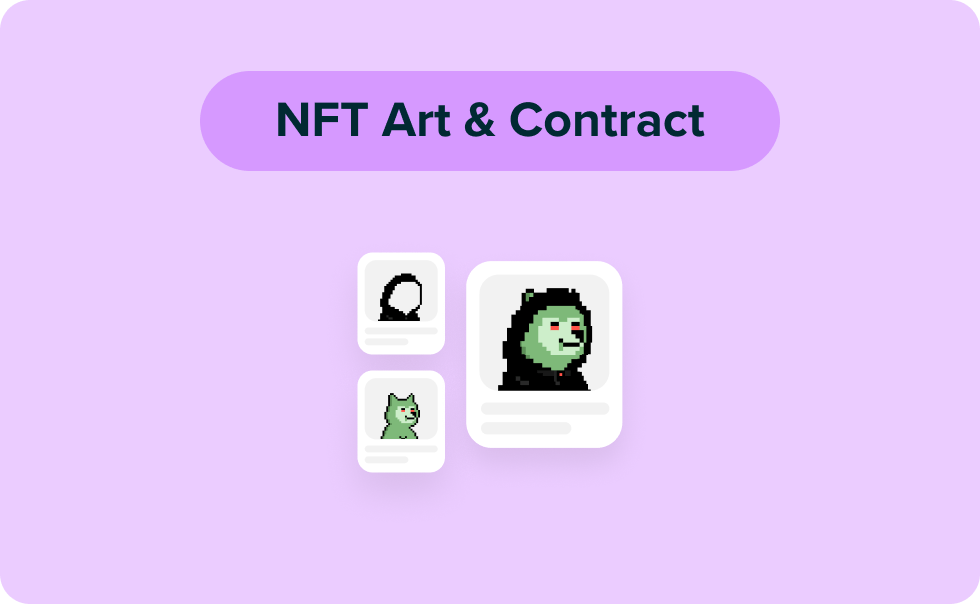 How to generate an NFT art collection and contract No Code?
A safe and convenient contract deployment feature, used to generate all the desired utilities for a project's collection.
Custom contracts are iterations from an audited contract on the chain of your choice. Use the settings in your collection to enter your basic contract info, like art and mint price. Advanced minting rules, free mint enablement and custom royalty settings will be added to tailor the contracts on your needs. When you are ready, you can deploy to the blockchain and use the contract ID to build your mint website no-code.