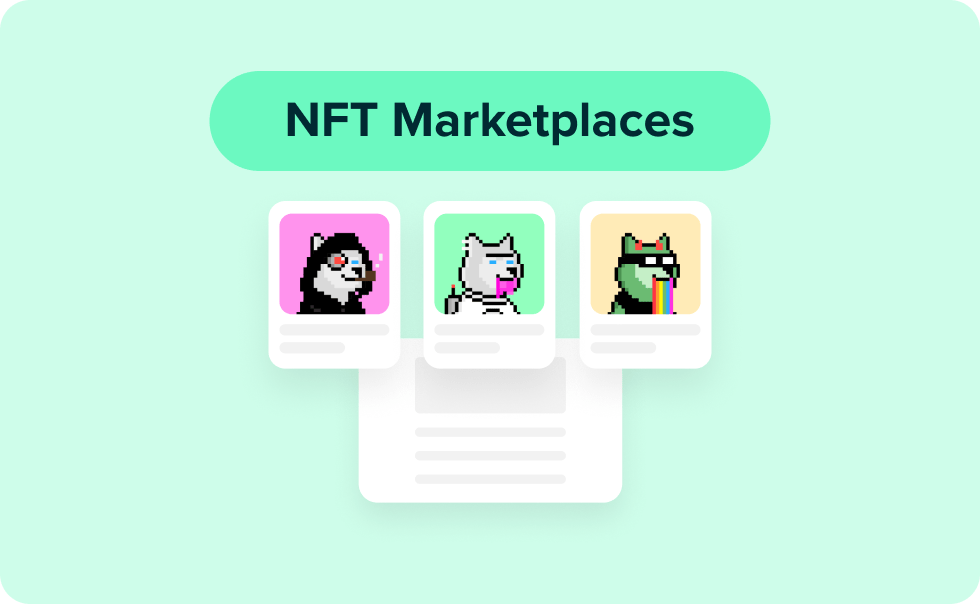 How to build a NFT Marketplace No Code
Allows projects to bring their art directly live on their site, a great way to showcase portfolios and private collections.
The NFT marketplace module will enable you to launch your own marketplace by connecting multiple collections to one website. This feature is a great use case for e.g. digital gallery owners that represent multiple artists.